FRUITS OF OUR LABOR
The Source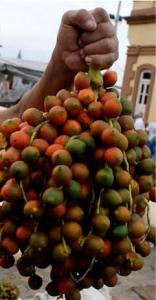 Building a sustainable berry empire in the Amazon was no easy task. But EarthFruits was fortunate to have a solid infrastructure in place before Acai made it big in the US. Partnering with local co-ops that wild-harvest the fruits, we deliver to our leading processing facilities who are able to process the fruits within hours of harvesting. This ensures optimal nutrient content, maximum efficiency and ideal flavor retention. With the latest technology, minimal processing and the most refined freeze-drying processing, we lead the way in providing full potency ingredients. Our team on the ground in the Amazon is overseeing this every step of the way.
Quality Assurance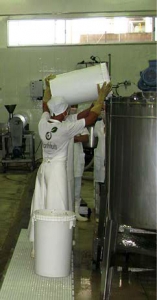 We have chosen our partners well. Quality is the number one concern and as such our ingredients are rigorously tested and supported by clinical data. Current Good Manufacturing Practices (cGMP's) are strictly followed and third party analytical testing is conducted to guarantee quality and freshness.
EarthFruits' processors have the following certifications to ensure that standards for food management and safety, together with supply chain protocol, are in place:
ISO 22000 certified processing facility
HACCP (Hazard Analysis Critical Control Point) compliant
ABI (American Institute of Baking Certification) approved
We ensure each batch of fruit meets a specific nutrient profile, which includes having the rich amounts of vitamins, minerals, antioxidants, healthy fats and phytonutrients – each and every time.
Our Guarantee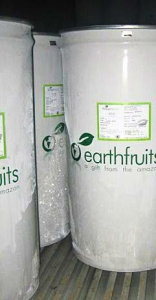 EarthFruits guarantees pure, wild-harvested fruits made market-ready through pure processes.
EarthFruits employs fair trade practices and is undertaking a global initiative to protect indigenous workers so they will have the opportunity to earn a fair living wage for their efforts.
We are committed to service, safety, social responsibility and sustainability.